I recently remembered an experience from many years ago, when I worked as a waitress in Coconut Grove, near Miami.   I worked for a couple that owned a really popular Italian restaurant.  They were real characters, husband and wife Luigi and Lulu.  They fought like cat and dog, but you could tell they really loved each other.  Lulu was a hard taskmaster, a really tough woman and not easy to get close to, but she had grown up working in restaurants in New York and knew the business back to front.  She taught me so much, her first words to me were, 'Are you fast, because you have to move your ass in this job'.  I made it my business to 'move my ass'!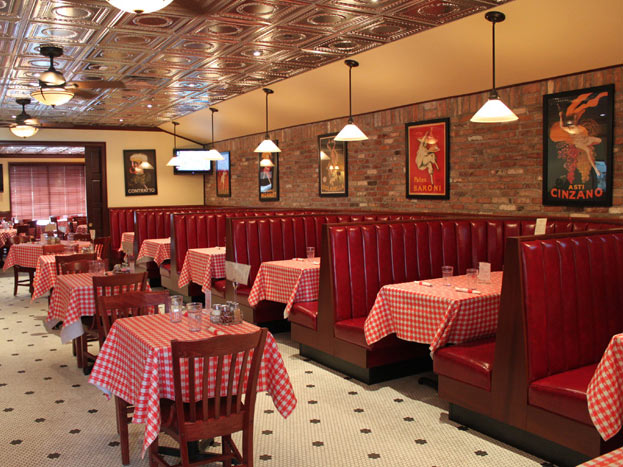 Luigi was the head chef and an excellent cook, his weekly specials were often his own inventions and we always sold out nightly, people queued around the block at weekends to get a table, the basketball team Miami Heat and other celebrities often ate there, The Heat used to come in after a game, about 11pm at night, dressed in the sharpest designer suits, extremely polite, very tall (!) guys who didn't drink alcohol and left enormous tips, nice fellas.
In August, about 25 years ago, It was hurricane season and there was a hurricane coming.  It was really strange, as the day went by the sky stayed blue, although it did get quite breezy!  I was working that night and since the hurricane didn't seem to be showing up, I went in to the restaurant.  It did start raining quite hard as I made my way there in my ancient Oldsmobile, when I arrived Lulu was so shocked to see me, she greeted me with 'Are you crazy?'  I was the only waiter to show up, none of the chefs came in, so there was just me, Lulu, Luigi and the dishwasher that lived down the street!
Just turned 5.30pm, the rain eased up and the skies started to clear.  Within 20 minutes customers started arriving, within 40 minutes the place was full to capacity and a queue was forming! I had never seen anything like it! It was chaotic, Lulu stood on a chair and after she caught the attention of the place she thanked everyone for coming, 'As we are the only place open in a hurricane', people laughed, she asked for patience because obviously we couldn't feed everyone at once, but assured all that nobody would leave hungry. She was true to her word, I have never worked so hard, we waited tables, cleared, served, it was none stop for nearly 5 hours, it was incredible.  People were happy to wait, they were good humoured, easy going and generous with their tips.  At the end of the night Lulu pulled her tips out of her apron and gave half to me and half to the dishwasher who came out of the kitchen to clean tables, that is the kind of woman she is.
Lulu was the toughest boss I ever had, and the fairest, we remain in touch to this day.  Oh and the hurricane never did arrive, thank goodness!
All these years later my waitressing days are behind me, but that restaurant was the hardest job I ever had, the most fun, and the best food, I even tried mussels marinara for the first time and clams in garlic and white wine with linguine became my favourite food ever! looking back it was the most amazing experience, I met some good people and learned so much.
Happy Days!